This year has apparently been a crazy productive one for reading. I thought I read a lot of books last year, but then I increased that by 50 books. And yet, my Goodreads to-read list continues to expand at a completely unmanageable rate. I'm going to share more about the books I read this year than I have in years past, but let's start with the best and worst!
Best Books
5. The Broken Earth Trilogy by N.K. Jemisin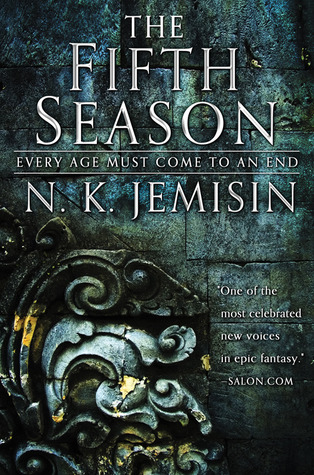 I read the whole trilogy (which starts with the Fifth Season) this year. It was great as a whole. It's a fantasy series where geologic magicians are kept in slavery and oppressed. Fascinating!
4. Oathbringer by Brandon Sanderson
This is the third book in the Stormlight Archive, which continues to be excellent. I recommend the series if you enjoy epic fantasy.
3. Strange the Dreamer by Laini Taylor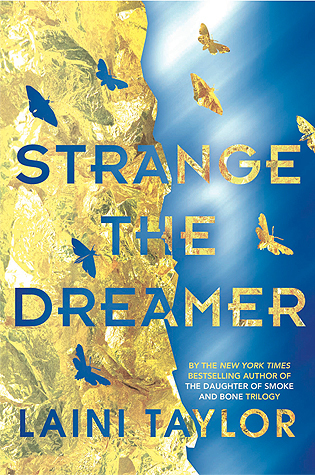 A dreamlike fairy tale with great characters and a fantastic world. Extremely highly recommended!
2. The Hating Game by Sally Thorne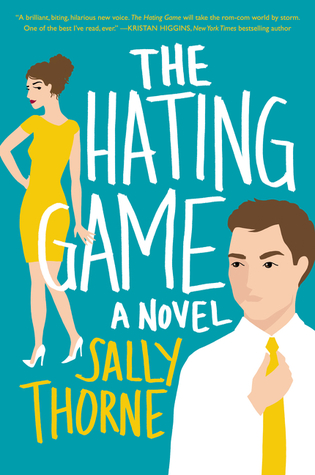 This is really well done and extremely addictive. I loved it! I don't usually like romance where they hate each other at first but this is great. Really recommended if you like romance.
1. The Long Way to a Small, Angry Planet by Becky Chambers
It's a fun space story with a lovely ensemble cast. There's a lot about family, friendship, and learning to understand people who are different than you. It's sci fi, yes, but I feel like it could appeal to anyone as long as you can handle aliens in your fiction. A definite must for Firefly fans or sci fi lovers. I feel like the crew of the Wayfarer are my friends!
Worst Books
When Lightning Strikes by Kristin Hannah – I was trying to figure out which of two similar books was the first romance novel I ever read. I suspect this one was not it. It wasn't familiar. I also really hated it. It was very bad.
The Windflower by Laura London – Starts off boring and then it's not really consensual. Unacceptable.
2017 Reading Stats
I kept a lot of detailed information about the books I read this year. Here are a few stats.
Total Books Read: 174
Total Pages Read: 55,442
Longest Book Read: Oathbringer (1,243 pages)
Percentage of Books Written by Women: 64%
Graphic Novels: 37
Nonfiction Books: 14
Survey Questions
I've chosen a few of the questions from The Perpetual Page-Turner's annual end-of-year book survey to answer to give you some more info about this year's reading.
Book You Were Excited About & Thought You Were Going To Love More But Didn't: The Passage by Justin Cronin. It wasn't bad, I just expected better.
Best series you started in 2017: Probably Broken Earth, as mentioned above.
Favorite new author you discovered in 2017: Courtney Milan! Great romance author.
Book You Read In 2017 That You Are Most Likely To Re-Read Next Year: The Hating Game. I have to say I never re-read books, but I can't stop thinking about that one and bought a copy so I could re-read it.
Favorite cover of a book you read in 2017: For whatever reason, I really liked the cover of The Last Namsara.

Book you can't believe you waited UNTIL 2017 to finally read: A Wrinkle in Time. I think younger me would have dug it.
Book That Made You Cry Or Nearly Cry in 2017: Oh, I cry easily. Strange the Dreamer made me cry.
There are lots of other great questions in the survey, but those are the ones I can come up with answers to right now. It's been a great reading year, and I can't wait to keep it up in 2018!
What did you read this year?
SaveSaveSaveSave